Gordon Kilgore Portrait by Gary Olsen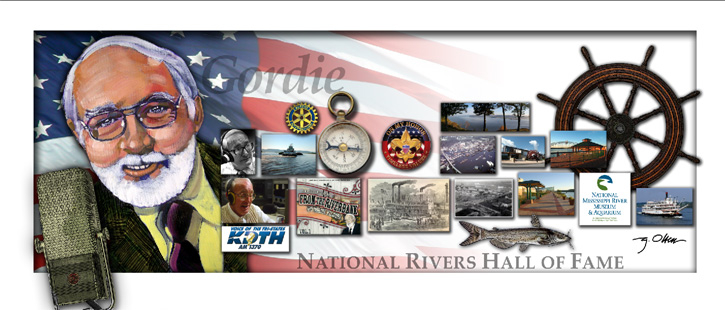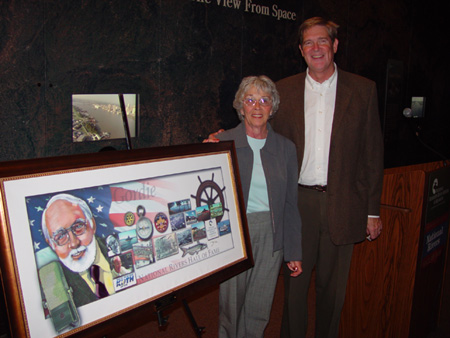 Finished! This entire composition is on stretched canvas so it's light for its size (44x18 inches).
The piece was framed beautifully and in record time by my good friends at Creative Touch Gallery & Fame on Hillcrest Road in Dubuque. I couldn't have been more proud as they unveiled the piece at the National Mississippi River Museum & Aquarium on the evening of KDTH Radio's 60th Anniversary party. Gordie's widow (here with Museum Director Jerry Enzler) unveiled the piece which is now going to hang permanently in the National Rivers Hall of Fame which is part of the Museum. Gordie was a tireless promoter and served on the board for this excellent and comprehensive collection of America's river history. That makes two pieces of art I have hanging in this wonderful facility. The other is the original painting of the Grand Excursion, a panorama of the City of Dubuque and passing riverboats that was painted in 2005 and which sold over 1,000 prints since its publication.
It's always good when I do a portrait of someone I know well and admire. I'm sad that we lost this great treasure, but I'm glad I knew him, had the opportunity to work and learn from him, and I was glad for this opportunity to honor him in the best way I know how.
Gary Olsen