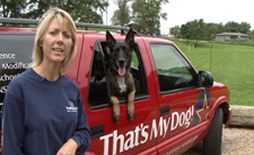 Commercials!
We have three 30 second spots for preview! All three are in one clip, so click here!
Final Movie 36 Min. Long (Released Monday Nov 26, 2007)
Streaming File Click on this and it will stream and play almost immediately in your browser. TECH TIP: Depending on your connection speed, it may play beautifully without interruption. However, if it should stutter or not completely load the first time and play from start to finish, let it download fully and then click on the play button again and it should play without interruption.
Archival FileThis file will download onto your machine so you can keep it, transfer it on a flash drive and play it on a laptop or desktop computer. TECH TIP: Depending on your platform, this file may stream and play or not play until fully downloaded to your computer. Newer browser versions will stream this file (play while downloading). Once again, connection speed is everything when it comes to performance.
I love the pacing of this video. It moves along at a good clip, and that's what viewers today want I believe. --G.O.