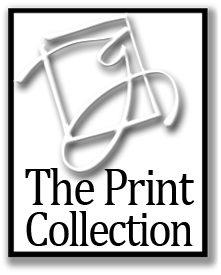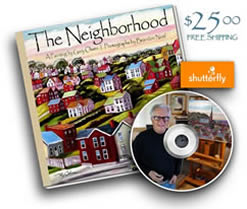 Own a copy of Gary Olsen's The Neighborhood. It comes with a DVD containing over 2 hours of episodes from his series, "Gary Olsen's Studio."
Episode 17: After the Storm

n this episode, I revisit the high promontory at Balltown, Iowa, overlooking the Mississippi River Valley below, and in the distance toward the east, is a thunderstorm that has just passed through. The storm left the green valley turgid with life. After all, it's spring in the heartland. Cattle waste no time to graze on the new growth, and the air appears to be scrubbed clean as sunlight bathes the landscape in its warmth. This is my second in my series of large landscapes, and my goal here was to create tension through the use of compositional elements like the thunderheads and torrent of rain falling on the horizon. Few landscapes tell an actual story, but I think this one does. Thunderstorms are the bringers of life on the prairie, and through weather can often become violent and destructive, it is the stuff of life that is essential and it is what makes our area the spectacularly beautiful place it is.
© Gary Olsen 2014 all rights reserved. All graphics and copy in this Web site are the intellectual property of Gary Olsen and/or his clients' property, used with permission, and cannot be used for any purpose without permission. Address correspondence to olsega@mchsi.com