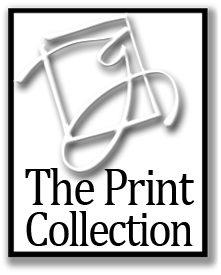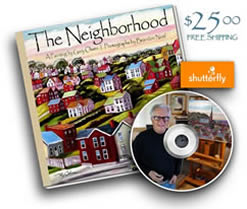 Own a copy of Gary Olsen's The Neighborhood. It comes with a DVD containing over 2 hours of episodes from his series, "Gary Olsen's Studio."
Episode 16 The View Along the Great River Road - Balltown

n Episode 16 of Gary Olsen's Studio, I recorded my creation of the third pastoral landscape of a collection of pieces celebrating Iowa's portion of the Great River Road. I painted this scene from Iowa's highest promontory, Balltown, Iowa. I've visited this place many times, and this past fall, I was disappointed by the number of cloudy, rainy and foggy days that obscured the beautiful fall colors that attract thousands to the area every year. But this year was shaping up to be a bust. Then one Sunday, after the morning drizzle and fog had burned off, the sun came out revealing the trees at their height of fall colors. I drove out to Balltown after lunch and the sun was just over my left shoulder high in the sky and illuminating the valley below in all its glory.