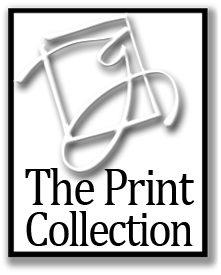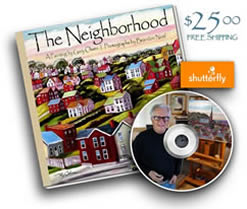 Own a copy of Gary Olsen's The Neighborhood. It comes with a DVD containing over 2 hours of episodes from his series, "Gary Olsen's Studio."
Episode 15 The View from Balltown Road - Autumn

n Episode 15 of Gary Olsen's Studio, I recorded my creation of the second pastoral landscape of a collection of pieces celebrating Iowa's portion of the Great River Road. I painted this scene last year but from a slightly different angle. The season was spring. This is autumn with much more contrasting light and vibrant fall colors. When I have a favorite subject, it's not uncommon for me to paint it more than once. It's not that I have any regrets over the first effort. I just like exploring other options. This view is from a slightly different angle with more details of the farm revealed.
I've been collecting views from Bellevue, Iowa to the south and Holy Cross to the north. I also drove east to Stockton, Illinois on US Highway 20. Some of the most spectacular scenes are along this highway joining US90 and Freeport, Illinois with Dubuque. For years they've been promising a 4-lane connection through Northwest Illinois, but it has never come to pass. Even if it did I would prefer taking the old scenic two-lane highway, but, I hasten to add, not in winter.