was in nearby Galena, Illinois, and visiting one of the area's farmers' markets when I came upon this woman weaving baskets. The scene captivated me. Her deft fingers weaving the strands of fiber into not just a utilitarian basket but a true work of art. Farmers' markets are favorite places for me to find unique people and situations that may lend themselves to portraits, especially. A woman arranging flowers, a man selling vegetables, customers flocking around a farm stand are fair game for my new sketchbook, my smartphone. I'm constantly capturing images for consideration. My favorite app is Dropbox, a marvelous tool that saves every image I take to "the cloud," and from which I can see my images from any and every device I own or come in contact with. As an artist, this is a tremendous advantage.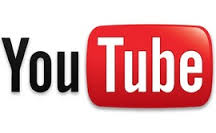 For example, I have the complete Adobe Creative Suite on my studio workstation, and I am constantly manipulating images and pieces of several other images to create new and interesting compositions. I can experiment with color, composition, perspective and test all kinds of possibilities. I switch skies in landscapes, manipulate light and shadow, add or remove compositional elements. Such creative power means endless possibilities as an artist. My easel is festooned with several printouts of images taped alongside the canvas. Perhaps the best thing about applying technology in this way is I save time by having fewer misfires, subjects that just don't work out for whatever reason,
In The Basketweaver, my subject was sitting in front of her vehicle and there were no examples of her work in the foreground or background. I took several images that day of her wares and combined all the compositional elements that made sense into one painting. I changed the color of her clothing to complement the overall tone of the piece, and it all went extremely well in process.