he most interesting experience I had as a young man plying my trade in Dubuque was visiting the Dubuque Star Brewery, a client of mine in my graphic design business. Val Picvkett, son of the brewmaster Joseph Pickett, called me to design some table tents and shelf talkers. These are little cardboard signs that are used to enhance the retail spaces in which Pickett beer was for sale and available. The Picketts, from Chicago, bought the old Dubuque Star Brewery, a facility that had been in operation on the banks of the Mississippi River in Dubuque for more than a hundred years. I recall my first beer ever purchased at the West Dubuque Tap was a Star. I was three years beneath the legal drinking age and I had a fabulous fake ID I created myself.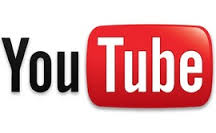 I'll never forget the original massive copper brewing kettle, the enormous cypress barrel fermentation tanks that stood almost two stories high,. and the yeasty smell of brewing beer that was omnipresent. The building, itself, was old but still in service and even some of the original office furniture was still in use. As I climbed the creaky wooden stairway to the second floor administrative offices, the smell of beer combined with old oak filled my senses. Oak was the building's most popular construction material if you discount the red bricks.
The fact that the building has been lovingly restored and now houses a winery and museum that captures the history of the structure is nothing short of wonderful. Long ago it was put on the National Registry of Historic Places, but it took the City of Dubuque to come to the building's rescue. It was nearly in ruin when the city organized financing and the proper business partnerships to resurrect the Star Brewery and make it a major tourist asset on our rejuvenated river front. My painting celebrates this marvelous achievement.