he spectacular Town Clock, located in the heart of downtown Dubuque, is a splendid symbol of the historical architectural heritage of this town I've grown to love. I've actually painted the town clock many times through the years or it has been a significant compositional element of various cityscapes, a commemorative poster, a Christmas card I designed for a bank, and perhaps a cartoon or two. I was on hand in the 1970s when the city moved the clock from the building on which it was perched to a special pedestal that designated "Town Clock Plaza" celebrating Dubuque's "Urban Renewal" project that perhaps did more harm than good to the character of our downtown since many great buildings were razed in the process. But that's just my opinion. At least the clock was saved and it's been meticulously maintained all these years.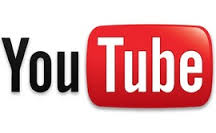 According to the Encyclopedia Dubuque, The Town Clock was designed by Fridolin Heer and Son in the late 1800s, and was known over time to be the most accurate town clock in the nation. It has become a de facto trademark of the city over the years and can be found on buttons, badges, a sign identifying a favorite bar and pizza restaurant. It is truly "iconic" and I marvel at it's highly decorated surfaces.
At 8:45 AM on a sunny Saturday morning in May, I captured a photo of it with my cell phone, and got the best image I could have hoped for, and I raced home to paint it. I bought a huge canvas, 4 x 3 feet, and I was fueled by my inspiration. I imagined myself as a first-time visitor to this community and looking up at the clock from the plaza in wonderment. I used a wide brush and broad strokes and I hope you can see the emotion in my painting in those strokes. It is so much fun to see impressionists' paintings up close because you can sometimes see the emotion, the love for the subject and the inspiration in those brush strokes. My execution of this painting was spontaneous and surprisingly fast. I'm very proud of the result.