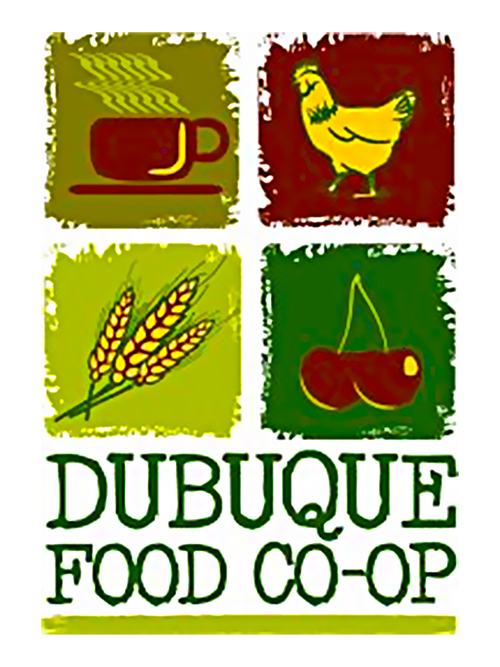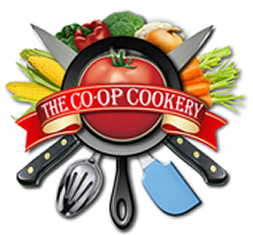 The Train is on the Track
Friday, November 8, 2013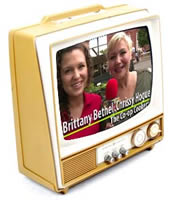 We are wrapping up pre-production details on the First Season of Co-op Cookery to air on KCRG TV9, the ABC affiliate that serves the Dubuque area. The show's production schedule will begin in the first half of 2014, not far away. It is an exciting proposition aligning ourselves with a successful broadcast organization like KCRG. They are enthused about our show, the prospect of having a home-gown show in an important market segment in Eastern Iowa, and most importantly, they like the concept of a cooking and gardening show that is local, local, local. They provided us with all sorts of incentives to join the KCRG family. We are so looking forward to our partnership. Now we can assemble our marketing materials and talk to sponsor prospects.
My business partner in this enterprise is Teri Fairchild, a long-time veteran of media sales, marketing and advertising consultation in the Dubuque market. She has been invaluable in helping me assemble our materials, but on a larger scale, she has whipped our production company into a real business with obtainable goals contributing to a long-term vision that will produce beneficial results for all involved and that includes the talent, sponsors and of course the Dubuque Food Co-op.
Negotiations that involve establishing guidelines and responsibilities for everyone involved in our production are ongoing. There are a lot of details a producer must resolve when planning a television production. Nothing is ever simple. But I am confident we will stay on schedule, and that we will be successful. I've been working on this project (in one form or another) for nearly four years, I'm determined to succeed and provide value for all of our production partners and sponsors.
The manager of the Dubuque Food Co-op is Patrick Brickel. He along with Mary Moody are wonderful to work with. They are keenly aware of the challenges of building and opening a new food co-operative that is by anyone's definition a uniquely designed and managed food store. How the store will serve as a set for our show generates a very challenging set of logistical issues. We are learning from each other but we all are supportive of each other's mutual success.
Meanwhile, Teri and I have prepared a draft of our "advertising sales brochure" which we labored over for several days. You are welcome to look at it, especially if you are a prospective sponsor. We have excellent opportunities for area businesses to align their brands with the Dubuque Food Co-op's. Consider that this is a community wide, home-gown project designed to support local food producers with the over-arching goals of promoting local farmers while improving the overall nutritional health profile of the entire community. What sponsor wouldn't want to hitch their wagon to that star?
We have several signature sponsor and product placement opportunities on the show, and depending on what your marketing objectives are, I'm sure we can find a good fit.--Gary Olsen
Thursday, July 25, 2013
Winding down Season 1 of The Co-op Cookery, Farmers' Market Edition
That's a Wrap!
The First Season at Farmers' Market a Success on Many Level
We just completed post production on the sixth and final episode of the Season 1 Contract with Mediacom MC22. It's a great start, and the equity we built with the vendors and organizers of Farmer's Market, many of whom will be suppliers to the Dubuque Food Co-op, made the effort extremely worthwhile. News from the Dubuque Food Co-op people is very promising, and we hope to be headquartered in the Historic Millwork District when the Dubuque Food Co-op is scheduled to open sometime this fall.
We really got a chance to work on the routine of production, fine tune the format, and see what the talents would bring to the production, Chrissy Hogue and Brittany Bethel. I can't say enough about these two talented performers. Though I hardly think the consummately modest Brittany Bethel, whose normal job is working for the Iowa State University Extension and Outreach Office in Dubuque, would agree she is a "performer." Her academic training as an instructor served her on-screen performance well, and her interview skills with guests on the show was not only a welcome surprise, but it was genuinely empathic and intuitive.She brings so much to the table.
What can we say about Chrissy? She is so talented and funny on screen, it's just wonderful. About the time of the second taping, Chrissy was also impressed with Brittany Bethel's performance, and she asked me quite pointedly, "What do you need me for on this show? Brittany could do this all by herself." I saw this as a great opportunity to solidify the show's entertainment and educational formula.
"Chrissy," I thoughtfully responded, "here's your motivation, You are playing the role of a typical consumer to fresh food buying and cooking. Brittany is your best and dearest friend who happens to be super smart about fresh food, local agriculture and cooking. In other words, a 'food nerd.'"
I went on to describe their relationship which up to this point had been strictly on-screen. However now, of course, Chrissy and Brittany are like best pals. Chrissy grasped my concept immediately, and from that point forward the formula for the show was cast. I always knew Chrissy was funny and can ad-lib and improvise with the best of them as well as I knew Brittany was talented in her own way. Something else I learned was that Brittany is funny, too, and the chemistry between the two often evolves into a comedy duo.
Another thing we discovered doing the show is we are totally prepared in terms of equipment. We have learned a lot about location shooting, and we beefed up our audio capture capability. We record audio both on and off the camera, now, which gives us more options and raises the quality of audio for post production. We picked up some awesome wireless microphones on eBay for a fraction of their cost.
Our Zollinger camera support system (that I wear), is fantastic. Quality manufacture, vast design improvements over my former Steadicam support vest and iso elastic arm make wearing the device so much more comfortable. Extra padding and superb balance allow me to wear the vest for up to 3 hours with little fatigue.
My technical support for this series was my stalwart Brandon and Justin Noel otherwise known as "The Noel Brothers." Brandon has been my sound engineer since he was small. He's a sophomore in high school and a genius when it comes to audio. His younger brother, Justin, is coming into his own as a camera operator and production assistant. I love working with these guys, and we are all learning a lot about collaboration, creative problem solving and working as a team. Though the boys still fight over who will ride shotgun to locations.
We got seriously attacked by thunderstorms while filming two of our episodes, and that's when a crew rises to the occasion for just gets all wet. The second episode it rained for almost the entire production, but Brandon and Justin waterproofed the camera and microphones with trash bags, and we continued filming. It was a thing of beauty, and the resulting program as just that much more entertaining. We learned to embrace adversity and we made it work for us. The talent deserves a lot of credit, too, of course.
Finally, one thing that was confirmed by this first season of shows is producing a television series is a lot of work, but it is rewarding work. It's hard to describe the feeling I have when looking through the lens I witness an incredible performance, a special interview, or just the serendipity opportunism that occur while the camera rolls. I know that we are engaged in a meaningful and worthwhile enterprise. It starts in the pit of my stomach and rises up my neck and for some reason my ears become warm and tingly. I look forward to these moments with great relish. Speaking of relish, have you tried Gramps' Pickles? They're sold in Dubuque's Farmers' Market. Alas, I digress.
So what are we preparing for now? Obviously our next season. We must get our costs for the upcoming season based now on 10 episodes up from six. Then we need to establish our sponsor contract goal and make presentations to new sponsors. We want to sign at least six.
Next, we need to work with existing sponsors to leverage our web site by linking their web sites to ours. We already link to their's but where the real value is for our sponsors is for them to link to us.
Also, we are looking for an on-line partner, a news and information aggregator, someone in the food or cuisine markets, perhaps. There must be someone out there who is looking to partner with our enterprise who can provide excellent and compelling video content that matches their mission which might be buy local, promoting local cuisine, fresh foods, and all that this dimples.
If you read this far, then perhaps you identify with our mission. Maybe you know of someone or you yourself represent such a partner. Give it some serious thought, and let's talk. The best way to develop great video content for your own on-line service is to form a strategic partnership with an enterprise such as ours. -Gary Olsen
Sunday, May 26
We have been in negotiations for the past three weeks with Mediacom Cable, MC22, Mediacom's commercial channel that covers markets in seven states largely in the upper Midwest. Brian Zeman, sales manager for OnMedia, Mediacom's media sales arm that sells local business in each of their markets precision advertising programs to meet specific demographics across the entire channel spectrum, and Jim Barefoot, an old friend and local director of Mediacom's Community Access and Regional Programming. Jim and I have a lot of history. We won the Cable Beacon Award some years ago for the work we performed for the Dubuque Community Schools.
So here's the deal: We are going into production early, in advance of the opening of the Dubuque Food Co-op, and originate the show in Dubuque's famed Farmer's Market.. We produced the Farmer's Market TV Show pilot a little more than 2 years ago as we pursued a grant application for finances. We failed to secure the grant, and we went on to other pursuits. But I never removed the project from its website. Apparently it got a lot of hits. During the Winter of 2013, we were following closely the events in the Historic Millwork District where local food enthusiasts were planning the Dubuque Food Co-op. Our TV show concept became "The Co-op Cookery" with the advent of the Dubuque Food Co-op. It's a match made in Heaven,
As it turns out, we resurrected the Farmer's Market show at the request of Mediacom Cable. Since we are still waiting on the Dubuque Food Co-op to get underway in their space, we were convinced it would be a good idea to launch our show early and lock down schedule slots on MC22, and, at the same time, build our brand. So for six weeks starting June 22nd, our show will. become "The Co-op Cookery - Farmer's Market Edition." The show will broadcast on MC22 on Saturdays at 10 AM and Sundays at 11 AM. through July 27th. Negotiating this deal with me is our business coach and media consultant, Teri Fairchild. Teri has agreed to represent the show to prospective sponsors which will ensure we can cover our expenses which includes a fee to MC22. But here's where we make this project pay. We get to sell the ad positions in the show including product placements. This means we need to generate enough ad revenue to pay for the production. According to Teri, it's very doable, and she is doing this right now. We are planning our first production date June 8th, a Saturday. So here we are. For some of you just visiting this site and learning about us, you have no idea what a long road this has been. It's a big job mounting a cable TV show, let me assure you. But I feel all of the cosmic forces in the universe have focused on this precise moment in this exact place to provide this spectacular opportunity. We've got a lot talent and enthusiasm collaborating on this project. Stay tuned. --Gary Olsen
Saturday April 12, 2013
We just received delivery of our HD camera, a Sony XDCam PMW200, and accompanying accessories. This will be our principal camera for production on the Co-op Cookery. I couldn't be more excited. We are on firm footing in terms of equipment, capabilities, talent and everything it takes to produce a professional television production.
Having a camera of this sophisticated technical quality gives us a wide range of capabilities at a moment's notice. We have excellent mobility and deployment with the Zollinger steadicam brace, along with our portable lighting from Linco. Backing everything up is a 12 terabyte RAID array drive from LaCie. I also upgraded our primary editing bay's motherboard and expansion capabilities so we can handle anything allied production agencies throw at us.
The Sony XDCam PMW 200 represents the top of the line of their smaller form-factor full HD professional cameras. Its specifications meet or exceed domestic and overseas television broadcast standards. The most important tool in our creative toolbox is an great capability which will free us to work on a flexible schedule without having to be hamstrung by a lack of equipment availability.
Plus the camera records to solid state media. No delicate moving parts, no tape! This makes the camera operable in a wider spectrum of temperatures, more durable to shocks, and it is the perfect size and weight for the Zollinger steadicam brace. The little armature you see on top of the camera is for holding my smartphone which contains apps like a stopwatch, teleprompter and get ready for this, an app that is a wireless remote control for my GoPro Hero3 action camera. --Gary O
Saturday, March 23, 2013
We attended the "Thousand Member Celebration" at the Dubuque Food Co-op in the Historic Millwork District. Of course we feature the video on our site's home page and practically everything we need to say about this event is in the video. Suffice to say, we are delighted by the steady progress of the board of the Dubuque Food Co-op. They are doing the right thing by raising as much money as they need to open the co-op with as little debt as possible. It's the smart financial strategy. When the co-op is ready to open, we will be ready to begin our television enterprise. Yes our fortunes are inexorably tied to the Dubuque Food Co-op but I can't think of a healthier horse I would rather hitch our wagon to.
Saturday, January 26, 2013
I attended the membership meeting of the Dubuque Food Co-op. It was all about the financial shape the organization is in, of course. The financial picture is too complicated to report on here, but suffice it to say, things look pretty good. There are approximately 930 members of the Co-op, and their board has targeted 1,500 as their ideal membership. Plus, they are in the midst of raising the money necessary to proceed with the "built out." Interesting to note, the floorspace for the Co-op, located in Dubuque's historic Millwork District, is ready for the rest of the construction which includes shelving, refrigeration units, and all of the necessary things one needs to have a comprehensive food store open 7 days a week year round.
President of the Board, Andy Mozena and the City Council's Karla Braig, conducted the meeting, answered questions, and then, at near the end of the meeting, introduced me since I volunteered to do a video walk-around the facility as it stands to impress everyone (especially prospective members and sponsors) and get it on YouTube. Needless to say, the fate of this television show is inexorably linked to the fate and fortune of the Dubuque Food Co-op. So I'm on board to do whatever I can. This show is going to contribute a lot to the Co-op's success, but more so down the road than now. But I believe there is a lot we can do to generate heat for this extraordinary community project.
I handed out my newly minted business cards, and everyone smiled broadly at my progress report. I believe we increased visits to this website by 300% within just a few hours of my attending that meeting.
Tuesday, January 21, 2013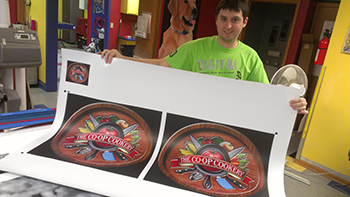 At Digital Designs in Dubuque, Iowa. Our set piece is being digitally printed and laminated on Gatorfoam board to give it dimension (click to see enlargement). I've been working with Ron and Sue Shaw ever since they started their business, and they always exceed my expectations.
We have our shooting schedule finalized for the pilot production of The Co-op Cookery! We are extremely excited. We have everything we need for production including a marvelous kitchen which will serve as a set for our chef, Jim Terry, and host Chrissy Hogue.
We are lining up everything we need for the production to go smoothly Wednesday, January 30th (date had to change from Sunday January 27th the following Wednesday because of an ice storm.
I met with Jordan Degree today, and he graciously let me have one of his three Sony HD cameras to use for the production, the same camera we plan on using for the series when we begin formal production.

Chrissy Hogue
I am so delighted that Chrissy Hogue and Chef Jim Terry are available to help us with the Pilot. I've worked with Jim for the past 8 years on Kids in the Kitchen, and Chrissy, who is an accomplished performer, I have worked with on another pilot project about two years ago. She is funny and wonderfully entertaining. I first met Chrissy when we were both outpatients at the Clinic of the Perpetually Enthused. Just what I was looking for!
Ok, so when the imagery we capture is "in the can," I will be taking off for Tucson for a much needed rest. Wait a minute. I'm filming daily clips at the world famous Tucson Gem and Mineral Show where my jewelry designing wife will be shopping for her business. She wants me to produce daily video blogs for her Facebook page. Well, so much for resting I guess. I better sleep on the plane.
When I return, I will be editing in earnest our pilot episode. My plan is to post it to our Website immediately upon completion.
So my technical engineer, Brandon Noel (the best sound techie for miles around... trust me) came over to the house and we checked out the camera we'll be using for the pilot. We have the lighting all set up in my home studio, so we can adjust for perfect color reproduction. The camera is a Sony HDV and it's set for wide screen 1080i. We shot some test footage to a portable hard drive recorder that snaps on the camera. The color and picture quality are amazing, and the best part for me was the sound qualityy. We set up the two wireless microphones (Sennheiser), and let me tell you of the importance of sound quality to the overall quality of the video. I insanely micromanage the audio because it has to be perfect. We'll have multiple microphones, so we must have a portable sound board capable of handling up to 8 separate sound sources. Somebody pinch me!
I stopped by Digital Design this afternoon, Ron and Sue Shaw, old friends of mine. They have a digitgal printing business in Dubuque that is going great guns. I've always used them to print out my banners, set pieces, display graphics and now the sign I designed above which will be for the front of the cooking surface. I saw it before they laminated it to the laminated foam board. It's all laser cut and ready to apply. While I was there I dropped off two more graphic files I knocked out last night... microphone flags.
" Is this heaven? No. It's Iowa."
Friday January 11, 2013
To bring you up to date on new developments:
Janet Young (our new executive producer) and I met with KWWL operations manager, Jim McKernan and sales manager, John Huff on
Thursday

January 10th. They were very enthused about our presentation and the possibilities of a television show originating from the Millwork District.
Jim said that it would be important that the show maintain a distinctive "Dubuque flavor." He said that Dubuque is a very important community to KWWL, and he wants the show to promote our cultural identity.
As our business relationship, broadcast schedule and details take shape over the next few weeks, I have been asked to do a pilot episode, and I'm currently preparing this task. Above is one of the set pieces I designed which will be fabricated in time for the pilot.
Next item of business:
We have obtained a complete array of professional television lighting equipment. This is one less expense we have to incur for our production. The lighting equipment was originally part of our broadcast equipment used at Hy-Vee for our production of Kids in the Kitchen. Hy-Vee is redecorating their teaching kitchen, and asked if we could use the lighting. --G.O.
Thursday, December 6, 2012 Noon Meeting
Attending: Mary Moody, Dubuque Food Co-op, Jordan Degree, Matter Creative Center, and Gary Olsen, project coordinator for The Co-op Cookery
We covered a wide range of topics after viewing a PowerPoint program presented by Gary Olsen on precisely what it takes to mount a successful television series in terms of financial management and personnel. Also discussed were the resources required from the participating production partners to make the show a sustainable enterprise. Gary also provided a handout of the PowerPoint content.
Following the PowerPoint, during which there was discussion of various topics within the presentation, the participants covered "deliverables" for future consideration as the idea of a television show moves up the decision making chain within our respective organizations.
Possible Partner Roles/Responsibilities
The Formation of a "Co-op Cookery Production Company"
Plan and execute shows
Secure and manage sponsors relationships
Manage personnel and finances
Food Co-op
Provide space for shows & portable kitchen set-up
Provide staff to help select ingredients
Provide ingredients to use in show
Matter
501(c)3 status to become eligible for equipment grants from the Dubuque Cable Commission
Use of cameras and possibly editing equipment
Students/Interns
Next Steps:
Gary: Obtain broadcast commitments, estimates of market and audience size, and determine advertising contract rates and overall budget (including personnel).
Matter and Food Co-op: Once details are clearer, present the idea to boards and see if there is buy-in - if there is then continue to progress with the show.
--Submitted by Jordan Degree, amended and posted by Gary Olsen
Friday, November 7, 2012
Shared correspondence to Jim McKernan, operations manager of KWWL Television with Kimberly Feltes of the Kids in the Kitchen Productions advisory board. Also shared progress on meeting with Matter of the Dubuque Food Co-op. Having lunch with Kimberly on December 17th. Corresponded with Teri Fairchild, owner of Fairchild Business Coaching, and asked for advice on developing a prospect list for the Executive Producer Position on the Production Team.